TX5: The Affiliate Website Blueprint is based on the Pareto principle – also known as the 80/20 rule – and involves building multiple micro authority sites one by one.
Why build multiple websites? Isn't it better to build just one site and 'give it your all'? Typically, yes, it is best to build just one website. Your focus will be better and, quite possibly, the outcome will be good.
However, beginners to affiliate marketing make many, many mistakes.
—Also, depending on the topic chosen, the timing to market and many other variables – their site may flop right on its face. Is it their fault? Perhaps, perhaps not. Sometimes, a website just flops – even when you do virtually everything right.
TX5 focuses not on building one great website that will generate affiliate commissions for you, it helps you to generate a theme for several sites and building them one at a time, without spending too much time on any single one. The aim, then, is not to do a fantastic job – but to create a few good quality, simple sites and filling them out with content. Later, you'll see which one pays off – in the financial sense!
In a nutshell, that's TX5!
Build with the included step by step Quickstart guide, and a slew of essential resources: from logo and content templates to spreadsheets to track your site's growth and more.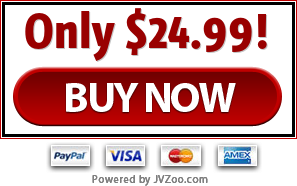 Build one, two, three – and discover the earning potential of each micro site
Select a Website Topic suited to your interests, occupation, skills.
Find and Select Low Competition Keywords for the most traffic growth, even without backlink building!
Grow your Site Powerfully: Increase your site's traffic with strong SEO steps that work with Google.
Find and Select the Right Affiliate Programs to monetize your site for passive income using our list.
The Web Entrepreneur's Essential All-in-One: build your site faster with well-organized resources and comprehensive Quickstart guides.
Walkthrough Videos: Watch simple training videos for key steps.
With TX5 you'll learn how to build a website with simple to follow steps.
Get visual instructions that you can go back to again and again, with each site you build.
File Type
Blueprint and files arrive in ZIP/WinRar format
Formats inside the blueprint: AVI, PDF, PSD, Word, Excel
100% Free Updates & 90 Days Money-Back Refund Policy
Requirements
Adobe Reader
Adobe Photoshop (email us if you want an alternative)
Microsoft Excel
Microsoft Word
Any Video Player that Supports AVI files
Blueprint Features
Downloadable ZIP file containing almost all the resources needed to build a simple affiliate website from scratch. Domain, hosting, keywords and articles not included.
Content templates: logo templates, blog post template image, post structure template, and more.
Blueprint Quickstart Guide – easy to read instruction PDF.
Spreadsheets: Site Dashboard containing tracking for blog posts, keywords, logins and passwords for accounts.
Dozens of Affiliate Programs listing payout, benefits and sign up links.
WordPress plugins download (Get the Free Download).
*WordPress plugins are included as a courtesy download link, though are available free of charge as they are not our copyright property and available via the WordPress.org website. These are prepared especially for each blueprint for maximum effectiveness of blogging workflow and SEO.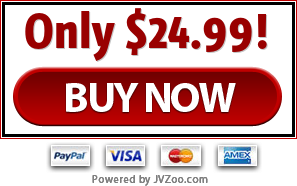 Question and Answer
Q: Does the blueprint contain everything needed to build an affiliate site?
There are lots of resources and training provided but you will still need to
Do keyword research.
Write OR order articles.
Purchase your own domain and hosting subscription.
Q: What kind of skills or experience do I need?
You will need to write, email, read, edit and work in WordPress. Familiarity with these tools is a plus:
WordPress self-hosted CMS (content management system)
Photoshop / GIMP
Microsoft Word
Microsoft Excel
Adobe Reader
The guide will walk you through most of the steps, though there may be a few suggestions for further learning opportunities.
Q: Will I have the time? What if I can't get everything done during the weekends?
We will show you how to build a basic website in a few weekends, perhaps less. To build a complete, high quality website with hundreds of web pages may take many months of effort and patient, steady work.
Q: Can I go with another affiliate program?
Yes.
You apply the blueprint to most affiliate programs and apply the resources to your website build. We suggest Amazon as an easy beginner's affiliate program. You can also try pay per click programs like Adsense with this blueprint.
Q: I don't have a product/service yet. Will this still work?
Yes. You don't need to make or have your own product for this website blueprint to to work.
Affiliate programs are other people and company's products or services.
Q: Do affiliate websites earn much money?
Yes. Some make entire incomes from affiliate sites, even with a small commission percentage on Amazon's program.
Get Started Today!
With the TX5 blueprint, you'll get essential resources and step by step Quickstart guide to assist you in building an SEO optimized affiliate website.
The training and resources we've prepared in the blueprint make it easier and faster to build an affiliate website, especially if this is your first time building one!
Save time building affiliate websites with TX5 affiliate blueprint.
The most essential resources for site builds – ready for your touch of customization!
Learn how to build an Amazon WordPress-based niche site faster, right now!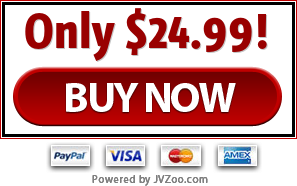 Please read our Earnings Disclaimer.
 90-DAYS REFUND POLICY.