Refresh: The Complete Affiliate Website Blueprint is a time-saving resource pack that has virtually everything necessary to build a better affiliate website, so you can have a website up and running with income-generating affiliate links faster than before.
With this blueprint, you could have a better website in a matter of weeks, if you follow the instructions carefully.
Essential Tutorials. Learn everything from how to get great keywords to how you can increase traffic to get a trickle of shoppers to browse your site.
WordPress Plugins. Use the plugins we've provided as a courtesy to increase search engine visibility and improve your publishing style.
Traffic Guidance. We show you what and how much to publish to your website to empower your site for best organic search traffic growth.
Affiliate Programs.  Check out over 20 affiliate programs you can join to make money with your website.
Customizable Web Graphics and Logo Templates.
Content Templates. Make building your site's main content pages faster and for the long-run.
Backlink Tracker. Build links to your site, improve search rankings and grow traffic. **NEW!**
Video Training. Watch how to complete all the steps in your favorite video player. **NEW!**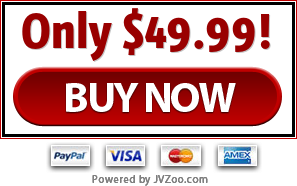 Who will benefit from this blueprint?
This course is going to be useful to the following individuals:
Beginners to modern SEO and building affiliate sites: right out of high school or at the university level.
Self taught entrepreneurs who are stuck and haven't made a penny in affiliate sites.
People with limited time and a passion for some subject.
People who want to learn a new skill: how to build a passive income stream online.
People who got burned by blackhat SEO like Private link networks, and want to start out fresh without doing schemes and tricks on the search engine for a quick gain.
Quality affiliate training program at a low price
Instead of spending close to, or over a hundred dollars on the same kind of program, we wanted to offer an effective low-price option that gave you a good foundation, and a little extra.
Unlike other affiliate training programs, the resources in the blueprint will give you a head start that's simpler to follow and faster to implement – so you can do more building and publishing, instead of guessing and looking for this plugin, or that file.
Save time building affiliate websites and build sites faster.
The most essential resources for most affiliate site builds: WP plugins, graphics and content templates.
Fast tutorials on everything from getting the best keywords to getting outstanding content published.
Blueprint Features
A preview above shows the style of video walkthroughs you can expect to find inside REFRESH.
Key steps to building an affiliate passive income website
My Site Dashboard featuring article title prompts, cost tracking, link building progress and more
Graphics templates for logos and social media sites, like Facebook
Simple, easy to read instructions and Quickstart guides
Site Progress Matrix to visually track your site build's progress
TrustRank Builder: complete simple tasks to improve your site's visibility in Google search
Suggested affiliate programs that are free to join
File Type
Blueprint and files arrive in ZIP/WinRar format
Formats inside the blueprint: PDF, PSD, Word, Excel
100% Free Updates & 90 Days Money-Back Refund Policy
Requirements
Adobe Reader
Adobe Photoshop / GIMP
Microsoft Excel
Microsoft Word
Get Started Today!
With the REFRESH blueprint, you'll save time by having essential resources and step by step Quickstart guide close at hand.
The training and resources we've prepared in the blueprint will give you a head start so you can do more building faster and easier without guessing where everything's at.
Save time building affiliate websites.
The most essential resources for site builds: plugins, graphics and content templates – ready for your touch of customization!
Easy site dashboard for website progress tracking in one simple location: from keyword research, article titles to link building progress and more.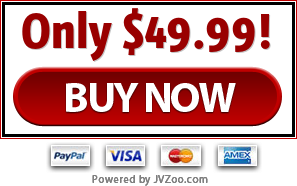 Question and Answer
Q: Does the blueprint contain everything needed to build an affiliate site?
There are lots of resources and training provided but you will still need to
Do keyword research.
Write OR order articles.
Purchase your own domain and hosting subscription.
Q: What kind of skills or experience do I need?
You will need to write, email, read, edit and work in WordPress. Familiarity with these tools is a plus:
WordPress self-hosted CMS (content management system)
Photoshop / GIMP
Microsoft Word
Microsoft Excel
Adobe Reader
The guide will walk you through most of the steps, though there may be a few suggestions for further learning opportunities.
Q: Will I have the time? What if I can't get everything done during the weekends?
We will show you how to build a basic 15-page website in a few weekends, perhaps less. To build a complete, high quality website with hundreds of web pages may take many months of effort and patient, steady work.
Q: Can I go with another affiliate program?
Yes.
You apply the blueprint to most affiliate programs and apply the resources to your website build. We suggest Amazon as an easy beginner's affiliate program. You can also try pay per click programs like Adsense with this blueprint.
Q: Does this blueprint promise me an income?
No. We cannot promise any earnings with this blueprint after you build your website, nor can we make a guarantee like that. It takes a lot of effort, time and patience to build a website that can steadily earn a monthly income and some websites do not begin to earn money for a long time.
What we can say is that you will likely improve your site quality and build speed, so that you can approach your next project with more confidence, and hopefully with the success you have in mind!
Q: I don't have a product/service yet. Will this still work?
Yes. You don't need to make or have your own product for this website blueprint to to work.
Affiliate programs are other people and company's products or services.
Q: Do affiliate websites earn much money?
Yes. Some make entire incomes from affiliate sites, even with a small commission percentage on the Amazon Associates program. However, it is good to shop around when it comes to affiliate programs – you can find higher payouts, longer cookie duration and better conversion rates if you keep looking.
Get the Refresh Blueprint and Start Today!
90-Day Refund Policy
Please read our Earnings Disclaimer before purchase.